This is one of our supported charities inspired by the choice of members of our London team who have a strong South African heritage and connection to the sub-continent.
We've been bringing attention Painted Dog Conservation since 2012, a unique charity based in Zimbabwe that aims to protect this endangered African species of man's best friend.
Support the community to support the wildlife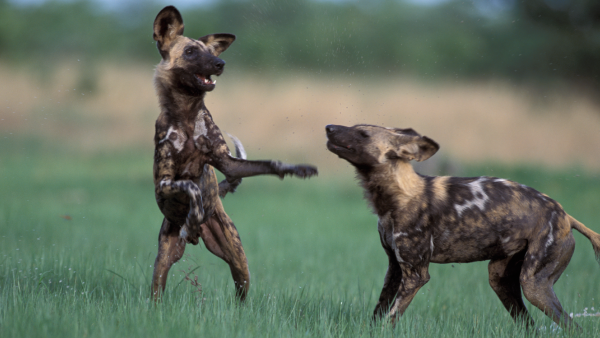 Painted Dogs are almost as rare as the icon of endangered species; the Giant Panda. Habitat loss, predator control killing and disease have all been significant in the rapid decimation of their numbers.
Painted Dogs are an admirable and proud species and their population has suffered predominantly due to their increasing interaction with human populations.
Painted Dog Conservation (PDC) protects the painted dog (Lycaon pictus) in Zimbabwe and elsewhere in Africa with a conservation model of education, local community and international support. PDC UK supports PDC, by fund and awareness raising in the UK, focussing on local education activities.
Painted Dog Conservation UK take donations using the ever popular JustGiving platform. Donate at https://donate.wildnet.org/?fund=Painted_Dog
Read More